Rod Kohler joins us for Episode 16 of the podcast to discuss how he finds the right bits for the mares he drives.  Rod has competed and won at the highest levels of competition in the draft horse show ring and we are fortunate that he is willing to share some of his insight with us for this episode.  We discuss:
The bits Rod used to use
Some of the bits Rod is using now
The "look" Rod is trying to achieve
What part dental health plays when driving horses
tongue relief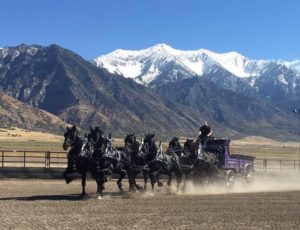 Follow Young Living Farms Percherons on Facebook.
Be sure to like and share the podcast, and follow our Facebook page for weekly episode releases.
Thanks for listening!
Thank you to our Podcast partners for their support.  Be sure to look up these great companies:
**The podcast is now available on the Stitcher app for Android devices and iTunes for iOS devices.  Subscribe to get notifications when new episodes drop!**
Click here to subscribe on iTunes
Click here to subscribe on Android
Be sure to Like our Facebook page for future updates on new episode releases!
Music:
"Cut and Run" Kevin MacLeod (incompetech.com)
Licensed under Creative Commons: By Attribution 3.0 License
http://creativecommons.org/licenses/by/3.0/
**Android Users Select "Play In New Window" Option**
Podcast: Play in new window | Download
Subscribe: RSS