In episode 27 we are discussing the methodology involved in assembling a winning string of halter horses.  We talk about some of our past experiences and discuss various considerations, including:
a couple minimum criteria of a yearling to compete at the highest level
the importance of choosing the right to to bring a young horse out
how personal history with certain bloodlines may influence the decision of when to show an individual horse
if stocking the trailer with offspring from one stallion is beneficial for promotion of your program
the pros and cons of entering mulitple horses in the same class
how continuity in your breeding program makes it easier to assemble strong group class entries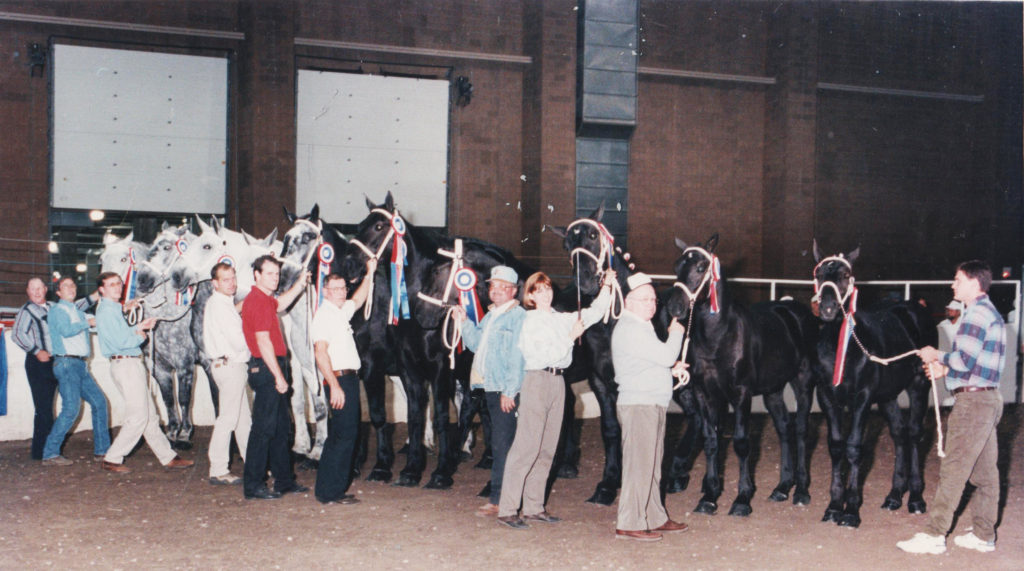 Find out more about the Windermere Farms Open House May 13th, 2017 via their Facebook page or their website.
Thank you to our Podcast partners for their support.  Be sure to look up these great companies:
Shanahan Harness– Premium Patent Leather Harness Products
Equi-lete Premium Products– Quality Equine Supplements
Ruhl Insurance– Equine and Agricultural Insurance Specialists
**The podcast is now available on the Stitcher app for Android devices and iTunes for iOS devices.  Subscribe to get notifications when new episodes drop!**
Click here to subscribe on iTunes
Click here to subscribe on Android
Be sure to Like our Facebook page for future updates on new episode releases!
Music:
"Cut and Run" Kevin MacLeod (incompetech.com)
Licensed under Creative Commons: By Attribution 3.0 License
http://creativecommons.org/licenses/by/3.0/
**Android Users Select "Play In New Window" Option**
Podcast: Play in new window | Download