In episode 28 of the Podcast we discuss modern draft horse breeding and how Gary Miller has taken his Belgian breeding program to new heights, through the utilization of extreme stallions and quality hitch and halter mares.  In this episode we discuss:
Gary's background in the breed
How Gary got the show-bug
What Gary looks for when breeding Belgians
Why Gary decided he needed to be breeding for more athletic horses for both the hitch and halter ring
A couple of the stallions Gary has utilized or bred including Country Road Firestone and Country Road Quest, and the 2016 NABC Premier Sire Country Road Prince
How Gary Acquired CJ Mitch
The breeding lineage behind Quest and Prince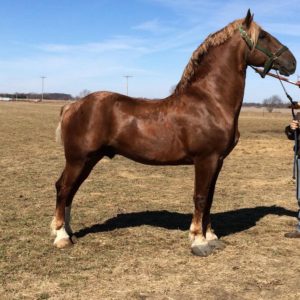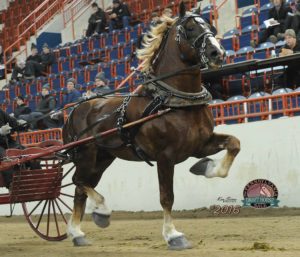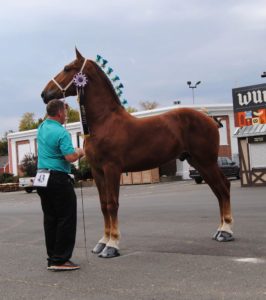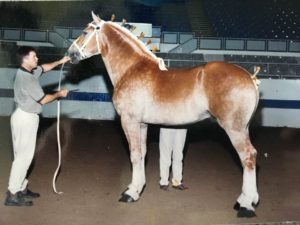 You can find more about the hitch Gary drives for the Freiden Family on Facebook.
Thank you to our Podcast partners for their support.  Be sure to look up these great companies:
Shanahan Harness– Premium Patent Leather Harness Products
Equi-lete Premium Products– Quality Equine Supplements
Ruhl Insurance– Equine and Agricultural Insurance Specialists
**The podcast is now available on the Stitcher app for Android devices and iTunes for iOS devices.  Subscribe to get notifications when new episodes drop!**
Click here to subscribe on iTunes
Click here to subscribe on Android
Be sure to Like our Facebook page for future updates on new episode releases!
Music:
"Cut and Run" Kevin MacLeod (incompetech.com)
Licensed under Creative Commons: By Attribution 3.0 License
http://creativecommons.org/licenses/by/3.0/
**Android Users Select "Play In New Window" Option**
Podcast: Play in new window | Download